DAMNATION
'A terrific thriller! Smart and savvy.' 
Mark Gimenez (The Colour of Law) 
Published by Point Blank,
the crime imprint of Oneworld,
twice winner of the Man Booker Prize.
Dead clients are bad for business, something Tom Winter, head of security for a discrete Swiss private bank, knows all too well. After a helicopter explodes, leaving behind the charred bodies of a client and a close colleague, he teams up with Fatima, a mysterious Egyptian businesswoman.
Together they follow the money trail around the world and back into the Swiss mountains, the NSA watching their every move. When taciturn Winter, a former special forces commander, closes in on the truth, they turn from being the hunters to the hunted and realise they are in a deadly, high-stakes race against the clock.
Originally published in German (2013), now translated by Jamie Bulloch and brought to you by Point Blank (2018), an imprint of Oneworld, twice winner of the Man Booker Prize.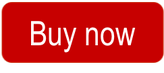 'Frankly brilliant. If you're into globe-trotting action, crime and espionage,
then get on it – because this is the real deal and up there with the very best of the genre.' 
Robert Parker (A Wanted Man)  
Media reviews
"No Swiss author writes better thrillers"  Lesefieber
"Brilliant thriller." TripFiction - "Enormous pace. A treat." Mystery People - "A name to watch in the action thriller genre" Crime Review -  "Impressively modern Bond figure." Library Journal - "Top-notch crime fiction!" Buchjournal - "Breath-taking action." Buchmagazin - "A touch of noir to Swiss banking." swissinfo - "Utterly convincing thriller" Neue Westfälische - "Brilliantly constructed thriller!" Deutsche Presse Agentur dpa - "Great storyteller, intelligent reading." Berner Zeitung - "Awesome!" Coopzeitung - "A truly international thriller" Rhein-Main-Magazin - "Fast-paced international thriller" Tourbillon Magazin - "Ingenious, tough thriller" Lübeck Kultur-Magazin - "Fascinating hero." Anzeiger von Saanen und Gstaad - "Fast, cool and laconic, with strong women." Sakida Interviewmagazin, Hamburg - "His name is Winter, Tom Winter." Der Bund - "Thriller à la James Bond." Könizer Zeitung - "Captivates readers immediately. Swiss James Bond" (9 out of 10) Krimikiosk - "Great suspense guaranteed, dry humour." Das Hauptstadt Magazin - "Convincing, gripping." ekz Bibliotheksservice - "Laconic and dramatic." Telepolis - "Strong characters." Berner Oberländer - "Gripping holiday reading." Seniorenweb - "Breath-taking story, great finale" Buch der Woche - "Wham, bam. Scenes of deadly danger." Thuner Tagblatt - "Great arc of suspense. Gripping from the first page to the end." Lebenszeit - "Specacular debut." Österreichischer Kulturpass - "Cult figure Tom Winter" Thuner Tagblatt - "My favourite investigator!" Stephanus Buchhandlung - "Accomplished characterisation." Der Bund - "Great storytelling" Leserkanone - "Beck delivers!" Berliner Bande - "Outstanding thriller. Fascinating investigator" Tatort - "Cool, matter-of-fact, fast." Meine-Kommissare(dot)de - "Perfect action cinema!" Laberladen - "Fast-paced" 20Minuten - "A page-turner" 100 Geschichten - "Sophisticated suspense" Dorfzeitung(dot)com - "Action-packed" Luzerner Zeitung - "The reader gets sucked in" Lesart - "From page-turner to chamber drama" Thriller&Krimiclub - "Definitely recommended reading!" Kriminetz - "Brilliant characters." Finanz&Wirtschaft - "No Swiss author writes better thrillers" Lesefieber
Read all the articles here.
Want a review copy? Then click here. 
For media enquiries, please contact Oneworld's Margot Weale or Peter Beck directly.
Peter Beck
 Meet the author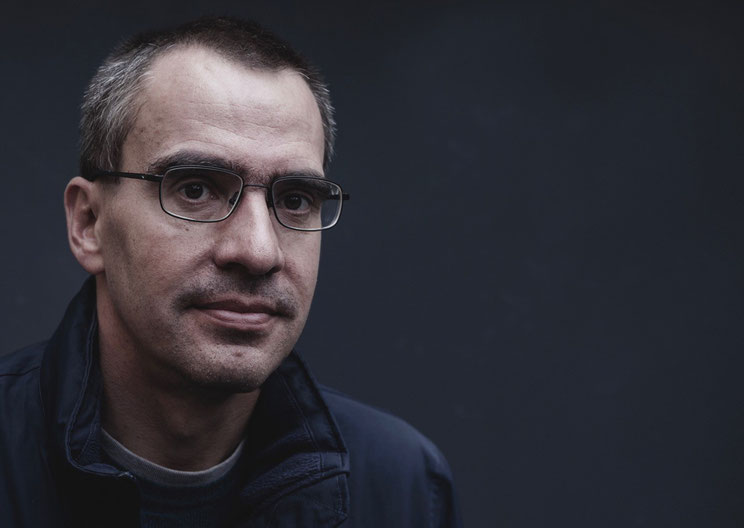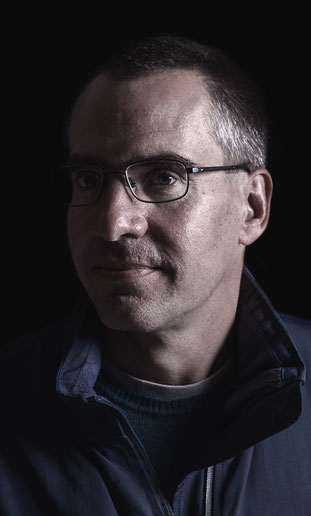 Peter Beck studied Psychology, Philosophy and Economics in Bern, where he also gained a doctorate in Psychology. He did his military service as a cyclist in the Swiss Army and has a black belt in judo. Having done an MBA in Manchester, UK, he went on to become an executive board member of a large Swiss company and sat on several non-executive boards.
Today he is his own boss and divides his time between writing the Tom Winter thrillers and supporting businesses in shaping their corporate culture. He is a member of the International Thriller Writers and the German-speaking crime writers' association, Syndikat.  He is fluent in English.    
The team behind the series 
An interview with Peter Beck
about his debut thriller and its hero, Tom Winter
It's often said that the Swiss are a bit boring. How come you wrote such an action-packed, fast-paced thriller?
Still waters run deep... Personally, I've been reading thrillers in English for years and so I write what I like reading myself. For me good entertainment needs a cool hero, speed and cliffhangers. The readers should have bloody fingernails.           continue
 More material: all downloads
Reader reviews
"Smart, analytical and mind-blowing!" T.G. 
"A terrific debut!" T.H. - "Fascinating" C.H. - "World-class." C.G. - "Excellent cliff hangers." K.I. - "I devoured this book!" P.T. - "Smart, analytical and erotic. Mind-blowing!" T.G. - "A truly gripping thriller." A.B. - "A must-read!" D.M - "I had a very short night!" N.T. "Extremely gripping. I've seldom read a book, so densely packed with action scenes." U.K. - "Full of word plays and eloquence." A.C. - "To be honest, I'm really impressed." C.F. - "Absorbing story against a very realistic backdrop." T.G. - "I put aside the latest book by my favourite author and read it in one breath! It's full of suspense right up until the end." S.D. - "Thrilling!" M.I. - "Linguistic virtuosity at an astoundingly high level." E.H. - "Cool hero. As good as John Grisham!" T.S. - "THE tip for cold days!" C.M. - "Hopefully the next winter will come soon." F.G.
THE MONEY TRAIL / DIE SPUR DES GELDES
The third Tom Winter thriller
The mutilated body of a water-treatment engineer is found near Berlin's Lake Tegel. He had an account at a discrete Swiss private bank. Tom Winter, the bank's taciturn head of security, follows the money trail. As he makes enquiries among the municipal water utilities of Berlin, London, Munich and Zurich, a sickening sense of foreboding builds up in him.
Winter goes beyond the call of duty, confronting an ice-cold Russian oligarch and discovering a hidden laboratory near Krasnodar. As the extent of the threat becomes apparent, a race against time begins. A breathless, international thriller.
Published in German by Emons (2019)
CORROSION / KORROSION
The second Tom Winter thriller
A caramelised baker. A lonely old woman, beaten to death at Christmas finished off with a needle through an eye. The suspect, a Sudanese refugee, gone into hiding. The dead widow not only leaves behind a million-dollar inheritance, but also a bitter accusation: from beyond the grave, she claims that one of her children killed her husband.
Tom Winter, the laconic head of security of her Swiss private bank, tracks down the children in the Azores, Manchester and Nuremberg, and finds himself entangled in a horrifying net of abuse, exploitation and revenge. 
Published in German by Emons (2017)
To be published by Oneworld in English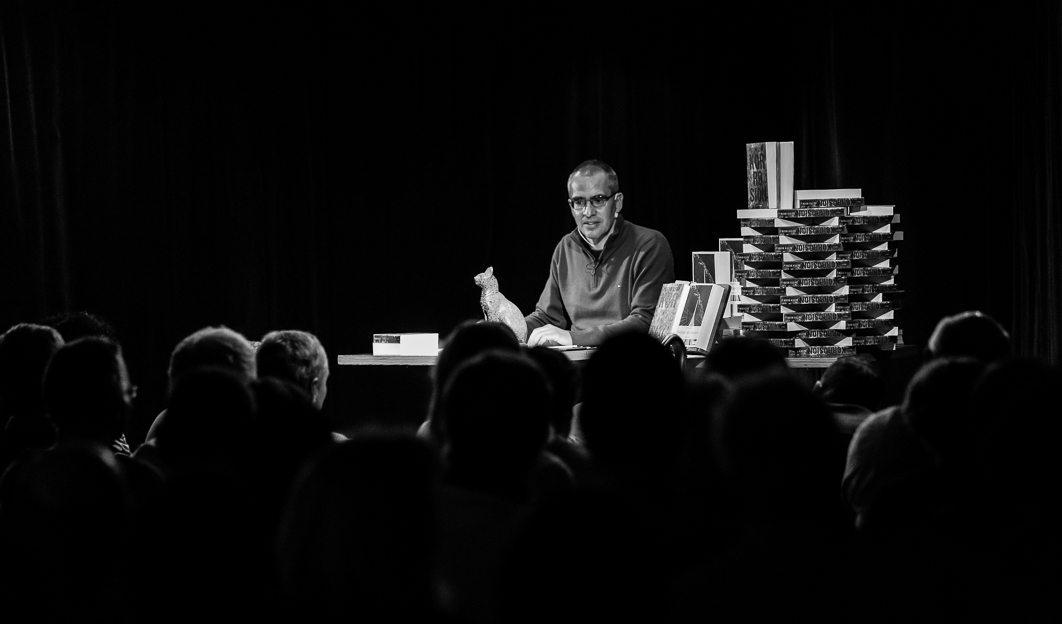 Photo by Peter Hirzel (Instagramm and flickr)